The Unforgiven:
The untold story of one woman's search for love and justice.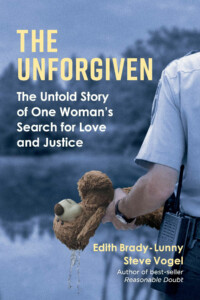 "Save my babies! Oh my God!" Amanda Hamm's screams echoed in the late summer air surrounding Clinton Lake in rural Illinois.
The Unforgiven is the story of how what appeared to be an accident turned into a crime. But was it murder?
In this anatomy of an exceptional case that attracted national media attention, readers journey through unspeakable tragedy, small-town justice and the consequences of scalding decisions that changed people's lives forever.
The story stretches well beyond the deaths of Amanda's three children in 2003 to a Chicago courtroom more than a decade later where she was caught once again in the state's sticky web of justice. But this time the lives of her three new children were at stake.
The co-authors are veteran journalists with extensive firsthand knowledge of the case and access to nearly every record related to the court proceedings. Brady-Lunny covered the Hamm-LaGrone murder cases and the proceedings in Chicago related to her child custody case.
Reviews
The Unforgiven is a true-life drama of an extraordinary, unspeakable event that can never to be undone or forgotten, told with telling insight and fascinating detail by journalists Edith Brady-Lunny  and Steve Vogel. — Joe Domanick, author and Los Angeles Times Book prize finalist
The Unforgiven is a harrowing journey into a tangled web of love, infidelity, suspicion, and tragedy. — Dave Kindred, award-winning columnist and author
The line between murder and accidental death can be exceedingly thin. This narrow world is the core of The Unforgiven, a richly-told true story by award-winning journalists Edith Brady-Lunny and Steve Vogel. This is a remarkable tale of the tragic deaths of three children that forever changed a central Illinois community and raised deeply troubling questions about the criminal justice system. — Maurice Possley, Pulitzer Prize-winning journalist and New York Times best-selling author
THE AMANDA HAMM & MAURICE 
CASE
Amanda Hamm and Maurice Jr. were both in the car when her three children drowned in the backseat. Two juries reached two very different conclusions on the murder charges each faced after the September 2003 tragedy at a central Illinois lake. Their story went on for another 14 years with twists and turns no one could predict.  For our research for The Unforgiven, we relied on the police reports, videos and other materials gathered by authorities and defense lawyers to support their theories of the case.  Below are links to some of those materials: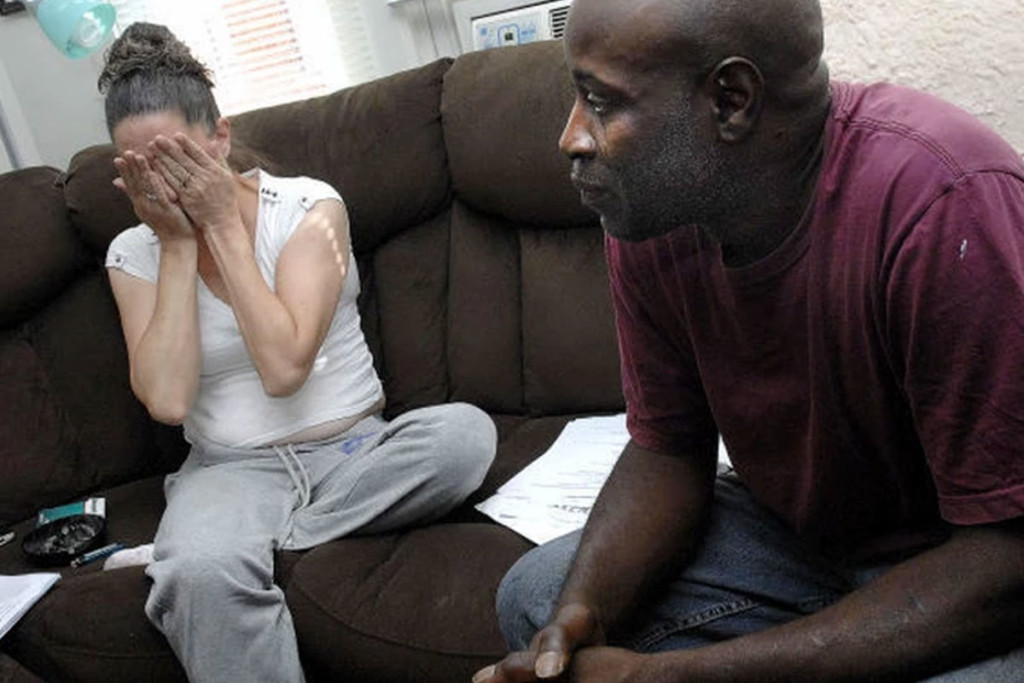 Here are links to a few of the dozens of stories Brady-Lunny has written over the years about the Hamm-LaGrone cases and the scars that will never fade.
In their ruling on LaGrone's appeal, judges closed the door on a new trial
Maurice LaGrone's chance for a new trial dimmed considerably in 2008 with the ruling from the Illinois Fourth District Appellate Court.
The three-judge panel affirmed the ruling by DeWitt County Judge Stephen H. Peters that barred the jury from considering involuntary manslaughter as a possible verdict. LaGrone, now 44, is serving a life sentence at the Graham Correctional Center in Hillsboro. Here is a link to the court ruling:
In her fourth interview, Amanda Hamm denies wrongdoing.  Police disagree.
On Sept. 10, 2003, Amanda Hamm agreed to talk with police in the fourth of seven interviews she would engage in with police — all without an attorney to advise her.  Two female officers from the Illinois State Police were among the detectives to questions Hamm about what took place before and after Hamm's three children drowned in the back seat of her car. The interview leaves little doubt about the direction police were headed with their investigation.  A transcript of the interview is here: 4th – Sept 10
Amanda Hamm talked of regrets in her sentencing statement
In her 2007 sentencing for child endangerment, Amanda Hamm expressed regret for past mistakes, including her relationship with Maurice LaGrone. His immaturity, she told the judge, contributed to the deaths of her three children at Clinton Lake four years earlier.  Here's the complete text of her statement:
Maurice talked to police at the lake
Two days after Amanda Hamm's three children drowned at Clinton Lake, Maurice LaGrone accompanied police back to the boat ramp where the car he was driving went into the water.  The videotaped interview lasted about 30 minutes. The jury that settled on a murder conviction against LaGrone three years later never saw the video. Portions of the interview were posted earlier on this website. This week, you can read the complete transcript of Maurice's exchange with officers.  Here's the link: Maurice Lake Transcript 63-95
Judge's ruling in Hamm child custody case
After her release from prison, Amanda Hamm married Leo Ware and the couple started a new family. During her 2014 hospital stay for the birth of her third child, a doctor recognized Amanda as the mother in the Clinton Lake drowning case. State welfare workers took custody of the Ware's two daughters and newborn son.
A year later, a Cook County judge said he could support the state's decision even without considering the deaths of Amanda's children and her role in the lake incident. In his ruling, the judge nonetheless dwells on evidence from the criminal cases and, it can be fairly said, plays loose with some facts. Most notably, in the first paragraph, he states that Hamm had been a patient in a psychiatric hospital on more than one occasion since her release from prison. That is not correct. Her hospitalization referenced in the ruling came before her arrest and conviction.
Your can read Judge Demetrios Kottaras's decision here:
http://secureservercdn.net/72.167.25.126/199.016.myftpupload.com/wp-content/uploads/2019/09/Amanda-custody-ruling-.pdf
After a four-year custody battle, the judge appointed Leo Ware's sister, the children's aunt, as their legal guardian. Amanda is allowed supervised visits and Leo, now her ex-husband, has unsupervised visits.
Defense tests on a California street
Defense lawyers working on the Hamm-LaGrone cases conducted tests on a California street with an incline similar to the sloped boat ramp at Clinton Lake. The video, which was never shown to jurors, shows how an Oldsmobile Cutlass momentarily placed in drive, and then reverse, would still go forward after the brake was released. The judge ruled the video inadmissible based on his opinion that the tests did not meet scientific standards.  Here's one of the tests performed by automotive engineer and defense consultant Dr. Michael Varat.
Investigators focus on Hamm's boyfriend in questioning
Two weeks after the drownings, investigators moved into new territory in their questioning of Hamm. She was asked to speculate on what her future might hold if she were to implicate her boyfriend Maurice LaGrone in the deaths.. Here's a link to a portion of the interview:
Police seek confession from Maurice LaGrone Jr.
After their final interview with Amanda Hamm in the psychiatric unit of a Decatur Hospital where she was receiving treatment, police turned their focus once again to Maurice LaGrone Jr. Their efforts to obtain a confession from him fell short after investigators urged him of his need to "score some points" to combat Hamm's statements about her former boyfriend. Here's a link to a portion of LaGrone's exchange with police.
Amanda Hamm police interview
Amanda Hamm agreed to speak with police seven times during the three month investigation leading up to murder charges against her and her boyfriend. During none of those interviews did she have an attorney with her. Here's a link to a portion of the third interview conducted on Sept. 10, 2003.
Maurice LaGrone Jr. lake video
Two days after Amanda Hamm's children drowned in Clinton Lake, her boyfriend Maurice LaGrone Jr. agreed to accompany investigators to the boat ramp where the car he was driving went into the lake. The attached link includes excerpts of the interview which was never played in court during the two murder trials for Hamm and LaGrone.
The 911 call summoning rescuers to Clinton Lake
To help enrich readers' understanding of the two murder cases and the child custody case that followed a dozen years later, we are adding information to our websites from the cases. This the 911 call made by Amanda Hamm. Listener discretion is advised for this emotional recording.