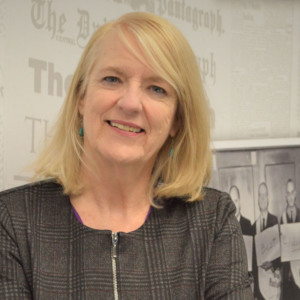 Thank you for visiting the online portfolio of Edith Brady-Lunny, former crime and legal affairs reporter for The Pantagraph, a daily newspaper in Bloomington, Illinois. My career has taken me to small towns and big cities. In both places, the path to justice can be winding and uncertain. I have chronicled thousands of those stories.
The Unforgiven: the untold story of one woman's search for love and justice, the recent book I've co-authored with veteran journalist Steve Vogel, offers a close examination into one of the most compelling cases.
The Clinton Lake tragedy that's the subject of our book is featured on Thisiscriminal, a true crime podcast HuffPost calls "the best new podcast in America."  I was interviewed for the episode, along with Amanda Hamm's defense lawyer Steve Skelton. Here's how you can listen to the podcast:
And here's a link to Crime Traveller, a podcast that recently posted an interview with the authors: CRIMETRAVELLER
I hope you enjoy the examples of my recent work as well as some of the award-winning journalism that can be found on this web site. To contact me or share a comment, please visit the contact link on this page.
The untold story of one woman's search for love and justice.
"Save my babies! Oh my God!" Amanda Hamm's screams echoed in the late summer air surrounding Clinton Lake in rural Illinois.
The Unforgiven is the story of how what appeared to be an accident turned into a crime. But was it murder?
In this anatomy of an exceptional case that attracted national media attention, readers journey through unspeakable tragedy, small-town justice and the consequences of scalding decisions that changed people's lives forever.
The story stretches well beyond the deaths of Amanda's three children in 2003 to a Chicago courtroom more than a decade later where she was caught once again in the state's sticky web of justice. But this time the lives of her three new children were at stake.
The co-authors are veteran journalists with extensive firsthand knowledge of the case and access to nearly every record related to the court proceedings. Brady-Lunny covered the Hamm-LaGrone murder cases and the proceedings in Chicago related to her child custody case.
The Unforgiven is a true-life drama of an extraordinary, unspeakable event that can never to be undone or forgotten, told with telling insight and fascinating detail by journalists Edith Brady-Lunny and Steve Vogel.
The Unforgiven is a harrowing journey into a tangled web of love, infidelity, suspicion, and tragedy.
The line between murder and accidental death can be exceedingly thin. This narrow world is the core of The Unforgiven, a richly-told true story by award-winning journalists Edith Brady-Lunny and Steve Vogel. This is a remarkable tale of the tragic deaths of three children that forever changed a central Illinois community and raised deeply troubling questions about the criminal justice system.